3 Dolls in College
Japanese title: 大学のお姐ちゃん (Daigaku no onē-chan / University Dolls).
Japanese release date: March 3, 1959.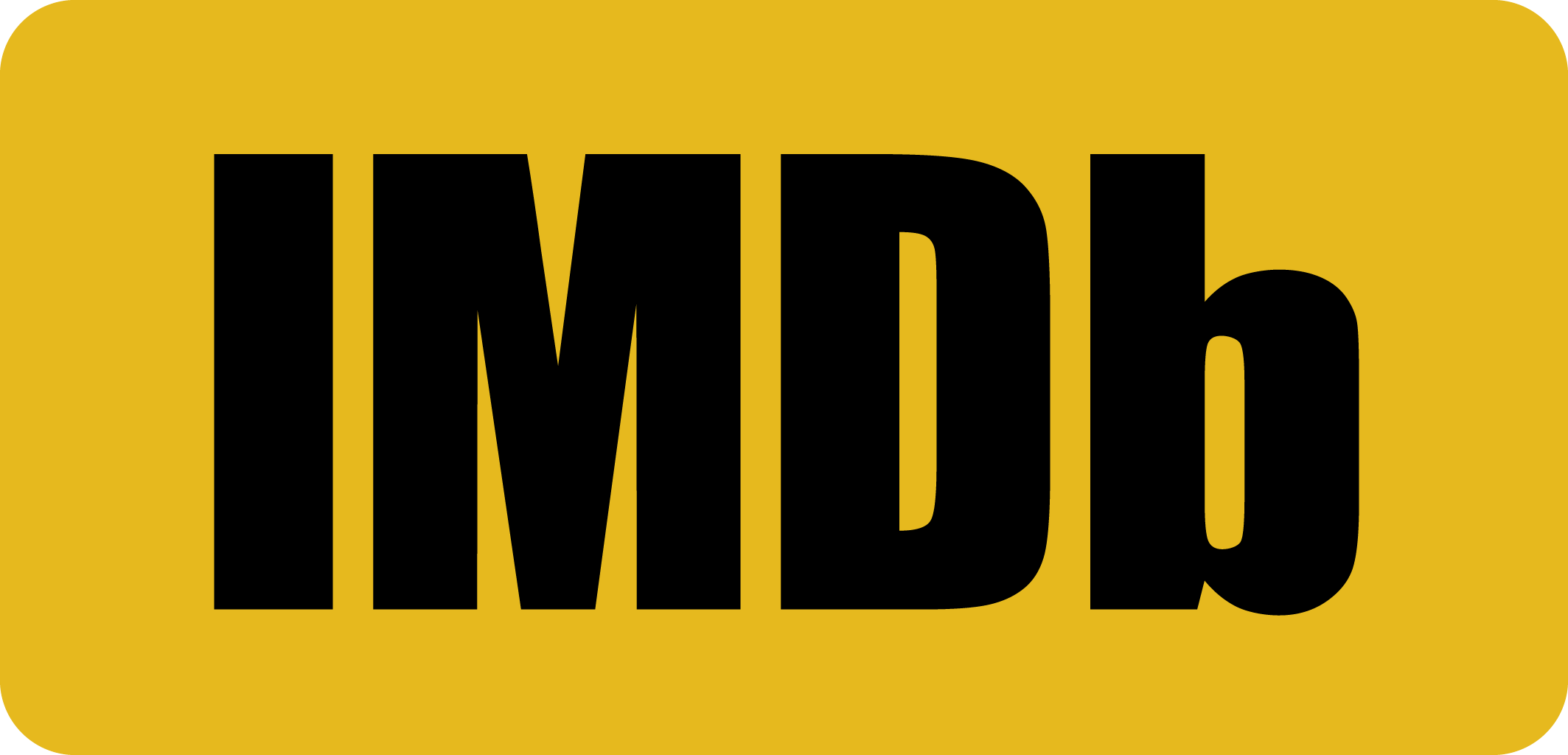 Export version dubbed in Tokyo.
English version unavailable on video; a 35mm print is held by the Berkeley Art Museum and Pacific Film Archive (BAMPFA).
The dubbed version was noted in the following volumes of Toho Films: 1960, 1962, Vol. 8 (1963), Vol. 9 (1964), and Vol. 13 (1968).
---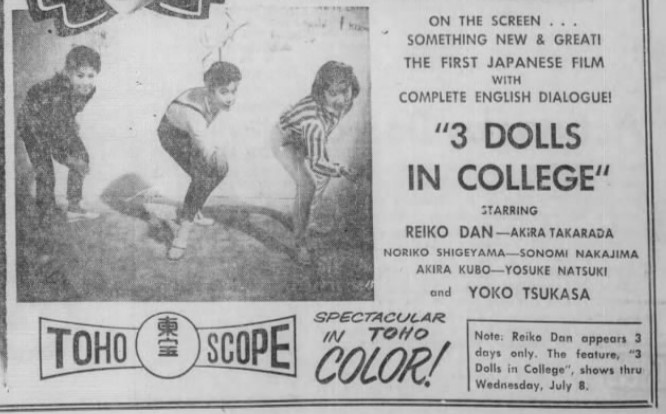 The article "Hey! That Monster Speaks English!" by Elliott Rankin for Japan Times (issue & volume unknown), subsequently reprinted in Japanese Fantasy Film Journal #12 (1979), provides what may be the only published information about the dubbed version itself:
"The first Japanese film ever dubbed into English here in Japan was an underwhelming Toho comedy called THREE DOLLS IN COLLEGE that was dubbed at the old Aoi studio in Tameike in October, 1959, and three of the gaijin who helped to make cinematic history with that pioneering effort are still living in Tokyo--Sandra Mori, Carl Hansen and Bill Ross."
It doesn't appear that 3 Dolls in College was licensed for U.S. release, but its dubbed version was screened in Honolulu (an event at which star Reiko Dan was at least scheduled to appear). An ad in the July 2, 1959 issue of the Honolulu Advertiser (pictured at right) read "On the screen... something new & great! The first Japanese film with complete English dialogue!" The dubbed version ran through July 8; an English-subtitled print was used for later screenings. (Curiously, this predates the supposed October recording date mentioned in Rankin's article.) The English version was also screened in Singapore at the New Alhambra theater in January, 1961.
---
Navigation